I'm a crystal whisperer
That means, I talk to Crystals and they talk to me.
So when I send you a crystal, it's not just any ol' one. It is the one who wants to come home to you. The one who is singing just for you.
What is the Song of Stones?
Crystals are of the purest, highest, clearest concentrations of light in the physical realm. They have been sent here, not as tools for healing but as guides, teachers and friends. They are living beings with much wisdom and many stories to share. The messages they have for us are their song ... the song of stones.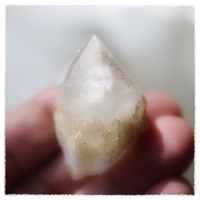 Crystal O.R.B.
I connect you with the healing energy and power of the crystals for deep soul level transformation. It's you and your crystal meeting in a space of oneness. That song offers a personal energetic gift from the crystals that leads to a balance and harmony within the body and ultimately between body/soul/universe. 
YES! I want a Crystal O.R.B. Experience
Experience your Crystal through a Star Song
Ordinary water is transformed by the magic of water alchemy into mystical medicine and sent to you over distance. The magic happens here and you receive it instantly - no matter where in the world you happen to be.
YES! I want a Star Song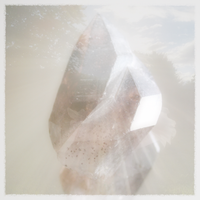 Customer Love
The Song is perfect!! It is exactly the message I need right now

C
My experience with Song of Stones has been exceptional! As a stone/crystal lover, I have shopped at many places online and in store. Nothing compares to the level of love, care and connection that Smadar has to her collection

K
As always, it's just a joy to receive a crystal parcel from Song of Stones, its magical and I already look forward to order again in the future!

A
Featured collection
Faery Garden

Regular price

$333.00 USD

Regular price

Sale price

$333.00 USD

Faery Ears

Regular price

$333.00 USD

Regular price

Sale price

$333.00 USD

Blue Angel Star Sapphire Crystal

Regular price

$222.00 USD

Regular price

Sale price

$222.00 USD