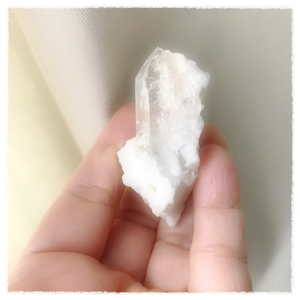 A beautiful crystal of Quartz and Yellow Mica began singing of the energy of 2021 and shared with me a beautiful wisdom. The following is what I received from this magical crystal ... 
Creation Sensation
The energy of 2021 is that of an explosion of creativity, especially those creations that happen through community collaboration. It is a very beautifully sensual energetic sensation which can be easily tapped into if you so desire. You need only a pure intent and an open heart.
The rules of Creation
You need also to know that during such a powerful creative time, though there will be moments of great joy, there will also be periods of discomfort and some moments may possibly even be very painful.
Creation requires concentrated, focussed physical resources which leads to powerful bursts of motivated energy. And if you don't adequately nourish the body, there will be times where you feel overwhelmed and exhausted.
If you can hold in peace the dual energies of the feminine and masculine and allow them to co-exist without resistance, then the discomforts and pain of creation can be minimized and even eliminated.
Unseen Possibilities
The creative energy of this year will be unlike any humanity has every experienced. There are so many possibilities opening up for novel innovation which are possible only through creative collaboration.
The world has already had a taste of what is possible when people come together from around the globe to do what was thought to be impossible. Now the opportunity arises for humanity to do this again, only this time by choice rather than by necessity.
A turning point
What was created through dire need surpassed expectations and dissolved the boundaries of self imposed limitations. That in and of itself is a grand achievement for humanity. But if humanity can look beyond what it achieved to what is possible, there is a chance that this amazing moment in history can become a turning point for a grand renaissance the likes of which has never as yet been seen or even imagined.
Creating Paradise
The world has seen what is possible when it comes together for a common purpose. If people make the choice again, consciously and continually, the world can re-become paradise.