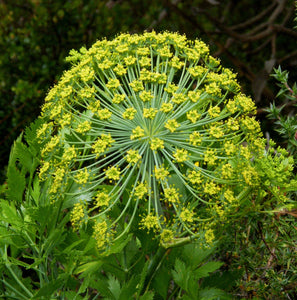 5ml. Galbanum Essential Oil (in Miron Glass Bottle when available) 
This Galbanum Essential Oil (Ferula Galbaniflua) is C02 extracted from wild plants in Iran.  Mentioned in the Holy Bible as one of the ingredients in  "The Holy Oil", galbanum may be one of the oldest plant medicines still in use today.  It has been used as a wound and injury healer, especially effective for abcesses, skin lesions, and open wounds.  It pain relieving properties, and reduces inflammation, making it a great addition to liniments for arthritis and injuries.  The aroma of galbanum acts as a catalyzer, raising the frequency and harmony of other blends, and enhancing the healing properties of other oils.  Energetically, it helps resolve old emotional habits and patterns, clearing the way for a new emotional experience.
DISCLAIMER:  None of these are recognized or approved by the FDA.  They are not intended to diagnose, treat, or cure any disease.  They have not been studied or evaluated as to the risks or effectiveness.  Please do your research before you use this or any essential oil, as some of the oils require you to take certain precautions.