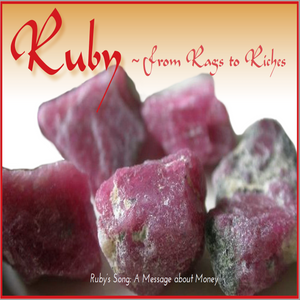 In this ebook, Ruby shares a message about Money.  The Ruby Stone Beings offer a special gift and their unique view on the issues around Money so many of us are facing these days.
Here's an excerpt from her song:
"More of you are struggling to bring in enough money to pay the bills. So what do you do about it? How can you ease your burdens? How can you relieve your stress?"
Ruby's song shifted me in such a powerful way as to cause tremendous transformation in my life and change my perspective of money and especially of myself.  It is my hope that the song these special stone beings shared will touch you as deeply.