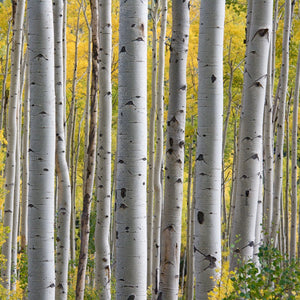 5ml. Adirondack Birch Essential Oil (in Miron Glass Bottle when available)
The trees have been singing so powerfully to me.  They are here to support us in so many ways.  One of those ways is through the liquid of their life essence - through Essential Oils.  Their gift to us goes beyond the beauty of their scent and the richness of their body.  They can raise us up higher than the uppermost tip of the tallest of their collective.  They can offer us the wisdom that has been held in their hearts for eons before we ever came to this world.  They can reveal to us an inner strength we would never have imagined that we possessed.  They can teach us how to stay rooted through the fiercest of storms.  They who are the breath of this planet can show us how to breathe so deeply and so fully, with clarity and ease.  They do all that and more and they do so with grace and harmony and with a pure openness and acceptance.  These are the gifts of the trees.
This beautiful Adirondack Birch (Beula Lenta) Essentail Oil comes from the Adirondack Mountains of New York, USA.  It is steam distilled from the bark of wild trees.  Birch bark must be soaked for 12 hours before production.  Typically, it produces very low quantities of an oil that has a heavier molecular weight than water.  This makes it harder to separate, as the oil sinks to the bottom leaving the water/hydrosol on top, unlike most essential oils.  The quality of this oil is quite amazing.  It is noticeably more complex than the oils available on the open market.  The aroma of birch is similar to wintergreen, a cool, sweet scent reminiscent of old fashioned candy.  Birch can be inhaled, and brings a bright and happy energy when diffused.
Birch is a diuretic, relieving edema and water weight; it  helps to reduce cellulite  when combined with a cleansing diet.  It helps the body release and cleanse stored toxins, and has a purifying effect on tissue, especially stored water and fat.  It is known for its affinity to bone tissue; it helps stimulate bone growth, heals decalcification, and bone spurs, and strengthens bone.  It is also a disinfectant, and improves breathing when passages are congested.  It is healing to lungs and bronchial tubes.
DISCLAIMER:  None of these are recognized or approved by the FDA.  They are not intended to diagnose, treat, or cure any disease.  They have not been studied or evaluated as to the risks or effectiveness.  Please do your research before you use this or any essential oil, as some of the oils require you to take certain precautions.