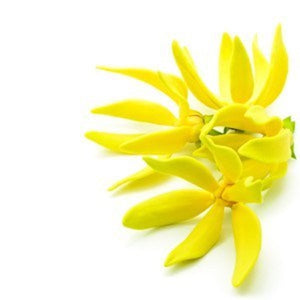 1.5 ml. vial of Fearlessness
A few precious drops of a miraculous essential oil have been added to a wee vial of coconut oil.  The coconut holds this beautiful essence perfectly and softens it's powerful scent.
Simply open and inhale as needed.
The oil in the vial is Davana.  It is available to purchase undiluted.  Davana has been singing to me and has guided me to co-create these vials as a gentler and more affordable way to offer her gift.  She greatly eases fear and anxiety.  She allows us to break free of the heavy chains that keep us cowering in the shadows, unable to come out into the light and show ourselves.  I have personally experienced her gift and am in awe of the gentleness in which she guides us out of fear and into peacefulness.  I know how debilitating fear can be and I'm so incredibly grateful to be able to offer a pathway out of it.  I can't guarantee that you'll experience this essence in the same way that I did, but if there is a possibility that you'll receive even a little relief from your fears and anxiety, then it is worth the try.
* * * * * * *
DAVANA (Artemisia Pallens) is steam distilled from certified organic flowers.  Davana has been in use in India for thousands of years.  It is used as a temple offering to Lord Shiva, due to its beautiful aroma and medicinal properties.  Davana relieves anxiety, depression, and mental stress.  It is used for transforming the effects of mental illness.  It induces inner peace and positive energy, and can support recovery from trauma and shock.  Davana is a powerful antiviral, and has been shown to rupture the protective covering of the cyst phase of a virus, eliminating the virus.  It is also an antiseptic, which can be applied to wounds or used internally for invasive  infection, when properly diluted.  Davana eases pain and fatigue related to menstrual cycles.  It can halt cramping and mood swings, fatigue, and nausea related to PMS.  It can lower blood pressure by relaxing constriction in the veins, and has a general slowing and strengthening effect on the heart and circulatory system.
DISCLAIMER:  None of these are recognized or approved by the FDA.  They are not intended to diagnose, treat, or cure any disease.  They have not been studied or evaluated as to the risks or effectiveness.  Please do your research before you use this or any essential oil, as some of the oils require you to take certain precautions.