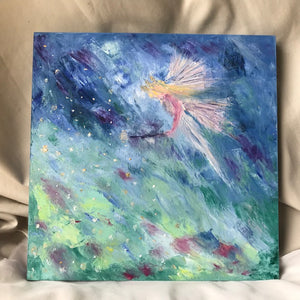 The owl and the angel guide and guard over the faery as she plants seeds of light in our dreams after the world goes to sleep. She is our night light.
Night Light is an original oil painting on 12"x12" wood canvas.

NOTE: Please choose the White Glove Shipping Option for this as it requires special handling. Additional Shipping charges may apply, depending on your location.