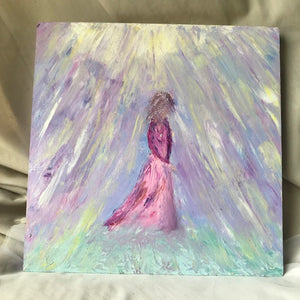 This piece holds the energy of being cleansed by a soft gentle shower of light, freeing you of any old energy patterns that are weighing you down and keeping you stuck.
Light Shower is an original oil painting on 12"x12" wood canvas.

NOTE: Please choose the White Glove Shipping Option for this as it requires special handling. Additional Shipping charges may apply, depending on your location.