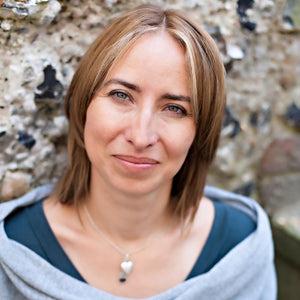 Sacred Living is an 8-week coaching program and intimate circle of women who come together to learn how to integrate the Art of Cyclical Living, ritual, altar-making and talisman using into their modern lives.
(We begin the week of 15 November).
The Sacred Living Coaching Program and Circle is a good match for you if you seek more meaning and depth and connection with spirit in your life. And if you'd appreciate the added bonus of getting shit done faster and better, leaving more time for the fun stuff.
Sacred Living is also a good fit if you're a woman who dreams of managing your time more efficiently, with more balance and boosted energy levels. Added bonus if you love nature and are curious about spirituality, the moon, rituals and all that stuff.
This program is for you if you're tired of any of these nasties...
— being on the go all the time
— overwhelm & cognitive overload
— being tired, drained & stuck in a perpetual cycle of doing
— self-doubt, overthinking stuff & taking ages to make decisions — a non-satisfactory relationship with your body
— a weak intuitive muscle
— a niggling knowing that there's got to be more to life than this...more meaning, more sacred-ness.
Oh! and if you're tired of the patriarchy and ready to bring it down, Sacred Living is DEFINITELY for you!
Here's the magic that'll happen when you integrate what you learn in Sacred Living into your life:
— boosted productivity, efficiency & effectiveness
— more time to relax & do what you love
— a life that feels easier & flows smoothly
— a stronger relationship with your inner wisdom, higher self + heightened intuition
— more fluid & fun creative flow
— a deeper, more reverent connection with the nature (your body & our Earth)
— a renewed sense of ALIVENESS
(I have a blog and video that outlines these results in more detail. You
can click HERE to read/ watch these).
This 8-week program is designed for an intimate group of 12 women. Two spots are spoken for. It's an investment of $555CDN (with high returns, I promise — as long as you INTEGRATE what you learn into your life ).
Here's how it works, and what you get when you join. 8 weeks of mentorship support from me, including:
4 X 90 minute LIVE Teaching modules + Q&A:
●  An introduction to Sacred Living & The Cycle

●  How to integrate Cyclical Living into your life.

●  How to craft your own personal rituals using the Cycle's energies

and elements

●  Sacred Space: a look into altars and talismans.
4 X 90 minute LIVE Integration coaching circles
1 X LIVE Full Moon Ritual Workshop
1 X LIVE New Moon Ritual Workshop
Heart-Mind Coherence Meditation (audio download)
*Lifetime access to lessons, recordings and other material.
We will meet at noon ET on zoom, for 8 consecutive Wednesdays starting November 17. (Meeting time is subject to change depending on availability of the majority of group members. Reach out to Alex if you want to join but time doesn't work for you).
Email Alex at alex@inessencecoaching.com if you have any questions and want to chat about whether Sacred Living and you are a good match.