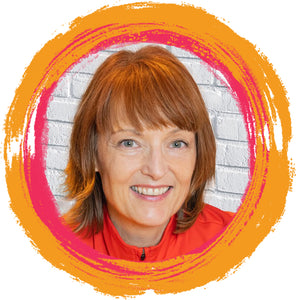 Jessica Tudos Mindful Organizer
If you're looking for expert guidance, support, and motivation to declutter and mindfully organize your home, workspace, and mind, I can help! As a life design coach, professional organizer, and experiential educator based in Toronto, I help ambitious go-getters optimize how they live and work so they can be more efficient, productive, and creative.
I facilitate groups, workshops, and individual sessions online and in-person using the T.U.D.O.S. Technique, a unique combination of creative problem-solving, hands-on action-taking, and motivational mindset techniques.
Drawing on the skills, experience, and insights gathered from my life as a multi-passionate portfolioist, my mission is to transform clutter into clarity in order to thrive.
Here's what people say about working with Jessica:
"Jessica was a delight to work with. Her lack of judgement, steady encouragement, and mounds of common sense helped make the process less daunting and more efficient. Decluttering was liberating!"  ~ Catherine C
"With Jessica's help, I was able to overcome my guilt, discomfort, and fear of truly letting go of old patterns and habits. Clearing my desk, my home, and my head has given me more ownership and accountability over my work and life. A weight has been lifted."  ~ Andi D
"Through her practical, doable, and creative approach to decluttering and organizing our workspaces, Jessica provided our remote and in-person staff a much-needed refresh and reboot, not to mention mental boost after so much disruption and stress." ~ Seneca College
"Jessica's help was just what I needed to organize my thoughts and my space to move forward. By helping me see my big picture goals, we created a system so I could tackle the nitty gritty parts. She helped me zoom out to zoom in. I'm confident about where I'm heading!" ~ Kelly K
"I appreciate how Jessica has distilled the wisdom in the decluttering and organizing field and added her own methods to develop the T.U.D.O.S. (Think > Uncover > Decide > Organize > Sustain) Technique. It's brilliant how her last name works as such a powerful decluttering system!" ~ Jane F
"After feeling so uninspired and drowning in paper, Jessica walked me through her effective decluttering process with no judgment at all. Now that my items are contained (best takeaway!), I can access all that I need when I need it, making me more efficient and productive. Reporting back regularly and sending photos kept me accountable. I feel accomplished."  ~ Jennifer L
If you're ready to make an impact in the world with less clutter and overwhelm, and more clarity and energy, let's do it!
Jessica Tudos. M.Ed, M.Sc, OLY