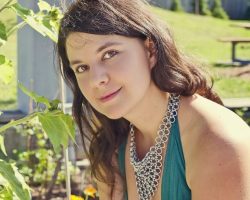 Designs by Nature Gems co-created by Laura Sultan
I met a wonderful artist on Etsy who creates magical designs with crystals that sparkle with such a beautiful energy that I wanted to share her art with you.
Laura Sultan is a teacher, crystal healer, and jewelry artist whose life has led her down the path of explorative and spiritual self-discovery across five countries and six languages. She has lived and worked in India, the USA, South Korea, New Zealand and Canada as a teacher and mentor to individuals of various age groups and cultural backgrounds. In 2009, she returned to her energetic roots while living in New Zealand. The country's natural, raw beauty re-opened her own crystal healing and artistic skills that she had turned away from as a teenager. When she arrived in Toronto back in 2013, Spirit decided this aspect of her personality should become her focus through a few closed doors. These obstacles led her to enhance her crystal knowledge, intuitive energetic skills, and her artistic abilities.
Laura created ... Designs by Nature Gems which combines passion, beauty, and a love for crystals. Started in 2013, the company has evolved to represent positive energy through making high quality, handmade artisan work.
You can reach Laura here:
Facebook: https://www.facebook.com/DesignsbyNatureGems
Instagram: http://www.instagram.com/designsbynaturegems
Pinterest: http://www.pinterest.com/dbngems/boards/