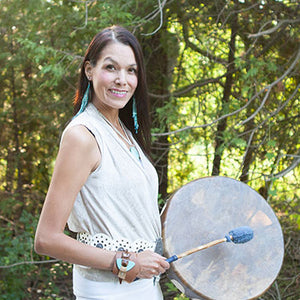 Asha Frost of Sacred Medicine Ways
I heard about Asha through a beautifully creative soul who spoke very highly of her. Just after, I was blessed to discover her through a webinar she was offering. Asha has a deep connection to the earth beings and a deep understanding of the sensitive soul. She has many gifts to offer.
Asha Frost, BA (Hon. Psych), DSHM is an Anishinaabe woman from Neyaashiinigmiing (Cape Croker).  She is a Medicine Woman, Mentor and Visionary who believes that we heal when we awaken to the beautiful medicine that we carry within. She facilitates healing in her practice, through the use of Shamanic Healing, Homeopathy and Indigenous Based Ceremony. She is a teacher, leader and visionary and her purpose is to help people connect to the magic of spirit within their lives. Her intention is to help awaken the authentic self, so that we may remember who we truly are.
You can reach Asha at her website: