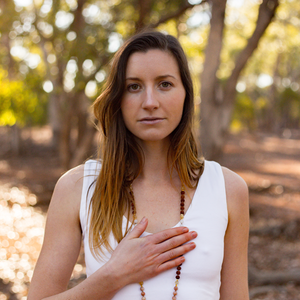 "I BELIEVE...ONE PERSON CAN MAKE A DIFFERENCE. LET IT BE YOU!"
I was blessed to meet Amanda through an online course. We were put into a group together with one other beautiful soul as part of an exercise and the three of us had an instant deep connection. We talk often and as our connection grows I discover more dimensions of this rare, beautiful soul with a giant generous heart and a vibrant, playful energy. She is here not only to raise the vibration of our earth but to inspire others and lead them into their own personal power. 
To be honest I had a difficult time writing this introduction because there is something very special about Amanda that is hard to put into words. The best way I can describe her is that she sparkles. Her joyful, playful, fearless nature is inspiring. I think it's like this ... she lives in the pure truth of who she is and she teaches by example. She has a timeless wisdom and energy and she is able to connect with people at the soul level - no matter their physical personae. I think her pure loving and accepting nature is the reason people are so drawn to her and feel so comfortable and at ease with her.
In her words ... 

It may seem too much for people, a bit scary, bit too big… I care deeply about what the generations to follow will think of us, I spent a lot of my childhood wondering about the impact we are having (so much so I wrote stories about hanging out with unicorns saving the world!).

Hi, my name is Amanda Jane and I'm a writer, speaker, coach, master manifester and the Earth Angel dedicated to inspiring you to live a life you love, that is authentic and in alignment with the Earth.

We live in a beautiful and unique eco-system and it's my belief that it doesn't have to take a huge amount of energy, time or sacrifice to leave a lasting impact.

By consciously making small choices that honour the well-being of our bodies, home and our environment, we can collectively shift the energy and the health of our planet.

Through my coaching services, blog, wholehearted members, events and speaking gigs I share the tools, resources and solutions to help you create an authentic life filled with integrity, passion and purpose.

What you give to the world is what it keeps of YOU
I feel it when my bare feet touch the earth that we are part of this beautiful and unique ecosystem – we are nature. The world doesn't need saving, the world wants us to show up in all our magic!