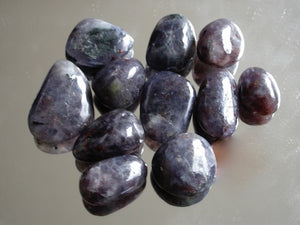 We are a surface sparkle which has fallen into the depth of a translucent pool to show you that we are deeper and have more dimension than you once thought.
We are about exploring the depths of what is there – all things are deeper than what may be seen in the surface.
As Iolite, the deepness of our tone hides the violet of our color.  Light reveals what is hidden,
As Sunstone, what lays beneath our coppery sparkles is hidden by the nature of the stone we have lighted upon.
Together we can show you aspects of ourselves which were not obvious to you when we were (or appeared to be) in singular form.
The light will NOT reveal this hidden secret we hold, though it will show you what is physically there.  Very much like an x-ray will reveal a being's structure, but not their soul or their character.
If you look at us …. really look at us … at who we are … not who you thought we were, you will discover something spectacular.  All of what we are will emerge.  You will see our true colours.  You will see tones you did not know were there – tones you never would have suspected you could see.  We will open up and allow you into our depths.  Our colour will fill you up and take you deeper still … to a place you never knew was there.
And in this place, you will know us.  You will know the true being you called Sunstone and Iolite.  But you will have forgotten our name; for we are not there in our name. 
And in this deep space where we dwell in the truth of who we are, you will find something else.  Something unexpected.  You will find yourself.
It is where all dwell in oneness.
© Song of Stones 2008